"Developing Responsible Youth"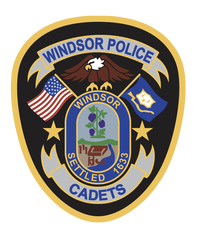 The Windsor Police Cadets, established in 1981, is a community-oriented program, operating year-round under THE DIRECTION OF AN ADVISORY BOARD. Its mission is to develop responsible youth; encourage academic excellence, leadership, teamwork, and volunteerism; and offer young men and women insight into the field of law enforcement.

The program is supported by the Windsor Police Cadets, Inc., a non-profit, tax-exempt, charitable organization under I.R.C. section 501(c)(3).







Our Sponsors
---
Platinum Sponsors
Gold Sponsors
Silver Sponsors
The Windsor Police Cadets accepts donations through PayPal, all donations are tax deductible.